Is Microsoft Essential to the Viability of the Mac Platform?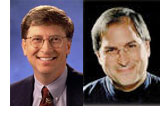 Microsoft and Apple have a long and sordid history. Like confused lovers they have gone from the courtroom to courting and back again and again. Beginning with the Apple II project and the question of whether Microsoft Basic would work on Apple's machines to now there have been many downs and a few ups.
The problem is that it has been a love/hate relationship. Not even love, actually, more like like, or tolerate. Apple has known that the survival of the platform relies on it playing nicely. And, for better or worse, this means that Microsoft products need to run on the Apple platform. As Apple users we may realize that Word is not the best program out there, or that PowerPoint is responsible for more bad design than any product out there, but we know there are necessary. We need to open friend's and client's files, edit them and send them back. And because of the dominance of Word, Excel, and PowerPoint we need Office for the Mac.
And it appears, historically, that Microsoft has needed Apple. The Mac is living proof that Microsoft is not a monopoly; after all it does develop products for the Mac platform. Indeed, in recent years, it created a beautiful browser for the Mac. Internet Explorer blew Netscape 4 away and as much as Mac users instinctively wanted to support Netscape IE was just so much better we flocked to it. Office for OS X is well built, comprehensive and not just a ported application.
For now, however, we seem to be entering a down phase. For whatever strategic reasons, Apple decided to develop Safari and now IE looks like a slow elephant compared to the speedy and well-designed Safari. Microsoft recently announced they are discontinuing development of IE for the Mac. In and of itself this seems likes no big deal but when the browser that is used by the vast majority of users out there is no longer made for the Mac it is worrying. Microsoft has a history of trying to completely take over markets and with IE it is strikingly close. Some companies are ignoring the efforts of web standards and are just assuming that the client they are serving the page to is a Windows/IE combo. After all, when 90+ percent of the market is this way what is the economic motivation for expending the effort accommodating the 10 percent.
Microsoft is already late with the OS X version of the Exchange email client which is painful for the acceptance of OS X (sans Classic) in the corporate world. Add to that the possibility that Office could be discontinued and suddenly the situation becomes dire. With Microsoft's recent acquisition of Virtual PC what is to stop it from saying (sarcastically), "Look Apple users, you've got the fastest processor out there, you want to run Office, just buy this Virtual PC/Office bundle and you are all set."
Scary.
But what is also interesting in terms of the historical relationship between Apple and Microsoft is that, perhaps for the first time, Apple is significantly poised to have its software running on Windows machines. With the advent of the iPod many PC users are getting to experience Apple outside the Macintosh paradigm. And while the software that iPod for PC users use is not currently Apple if Apple is, as has been reported elsewhere, indeed developing iTunes for windows this could change. Even more compelling, Apple could decide to develop Safari for windows.
I'm not quite sure how much it would matter if Macs could no longer run Office. AppleWorks has always been a 2nd rate product but Apple could change that very quickly. With the ability of Panther to open, edit, and save word files this could be direction Apple is going in.
Who knows what the future relationship between Apple and Microsoft holds? We've always used Microsoft products not because we necessarily want to, but because we have to. Will open source products fill the void (a la open office) or would the absence of Microsoft products on the Mac leave Apple as an even more niche player. Only time will tell.
What do you think? Is Microsoft essential to the Mac?