Mindows: A 200 Dollar Mac at Walmart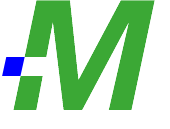 Right now you can visit Walmart.com, throw down 200 bucks and get a computer with 128 MB memory, 10 GB hard drive, CD-ROM drive, one USB port, 1 PCI slot, and 10/100 Ethernet. With this 200 bucks you can surf the web, send email, and create office documents that open anywhere. Itís even Unix-based so youíll feel good that you are not supporting Microsoftís monopoly and your machine will be as stable as OS X. And soon, youíll even be able to use your iPod. You can also run the Photoshop look-a-like, the Gimp.
200 bucks.
Since Apple has existed there has always been tension between the desire to innovate and the desire to provide an affordable product. Jeff Raskin, the man who came up with the idea of the Macintosh, envisioned a computer that would cost $500 when it first came out. Because of production efficiencies he imagined the original Mac would drop to $300 soon after. Of course we all know now that an additional zero needs to be added to make those numbers more accurate.
The Macintosh was always meant to be affordable but Apple engineers, driven by Steve Jobsí vision, sought to make the first Mac do more and more. Raising the bar raised costs so the Mac went from a machine for the rest of us to a machine for the rest of us with more money. This is still true today.
Mac users have always had to pay a premium and it has always been worth it. But while many of us are happy to pay bigger bucks for a G4 with a superdrive in a beautifully designed box, some people just want to surf the web and write in a word processor.
Apple has a unique opportunity to let people do this with a sub-$500 iMac. A G3 processor running at 500 MHZ, a 10 GB hard drive, a CD-ROM drive, one USB port, and, because itís Apple, one (400) FireWire port. Throw it in a beige box and Apple is all done. Apple could even continue the old CRT iMac design and sell those too. Donít sell them at the Apple store: distribute them to the Wal-Martís of the world. Call it Mindows, not Macintosh, to differentiate it from the Macintosh brand and user experience.
Another alternative is for Apple to finally separate its software from its hardware and allow a version of OS X that can be used on Intel-based processors. Make it very cheap so that resellers can have a viable option to Windows. Again, Apple could call it Mindows and have a different pricing and support structure so that there is still incentive for people to buy its own hardware.
Apple needs to fight the desktop battle on many fronts. Otherwise it may find itself outwitted by not only Windows, but Lindows too. What do you think? Would you buy a Mindows computer?