Why OS X Is Better Than OS 9, Reason Six: Column Views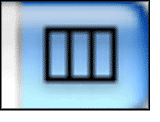 Once you get used to working in column views in OS X nothing is better. It is a way of viewing files that is set up the way they are set up. This simple imitation of the folder metaphor makes searching through volumes and folders easier.
The other fantastic thing about column views is OS X's uncanny ability to preview files. Forget those dinky little image icons you got in OS 9. Think large-sized previews. And OS X doesn't just let you view static images now, it brings Quicktime movies, Flash swfs, and others into life right in your finder window. These motion previews have proven invaluable in my work, which often involves working with multiple Flash movie files. Now finding that right file can be done right where it should be, in the finder.
But even Column views could use room for improvement. I often find files by viewing by date modified. I have yet to figure out how to do this with column-view, it's only shortcoming as far as I can tell. If anyone knows how to do this, please post below.
Column view is now an indispensable part of the way I work and my preferred way of working my way through long server volumes to find that right file hidden in that deep folder. It is one of the most efficient ways to view files and yet another reason why OS X blows away OS 9.