Atomic Web: the Best Web Browser for the iPad
I use several different web browsing apps, including Safari on my iPad and iPhone, but the one that shines above them all is Atomic Web. Within the first five minutes of using it, you will wish that it could be the default browser for your Apple mobile device.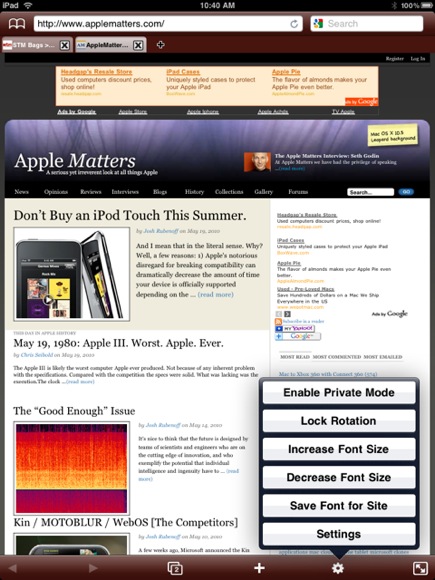 First off with Atomic Web (iTunes Store link) you actually get real tab browsing. Traditional tabs in a web browser should't be a big deal, but since Apple has for some odd reason never made them a part of Safari for its mobile devices, they are pleasantly welcome in Atomic Web. You can create and navigate tabs in this application just as you would in any desktop web browser. It simply boggles my mind why Apple hasn't included this feature. Pages, including tabs opened in the background, open just as fast, or even faster in Atomic Web as they do in Safari.

Atomic Web's navigation features go even further by making use of finger gestures—a feature completely absent from Safari. When short gestures are enabled, you have options to swipe with two fingers to reload a web page, swipe between taps or between pages in tabbed window. You can also swipe to close tabs. The MultiTouch options are customizable so that you set preferences for the type of options you use the most.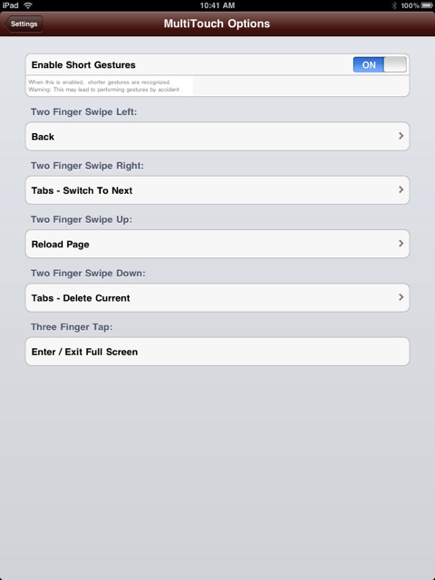 And get this: when you select and hold your finger on a link or image, it gives you right-click like options to open links in a new tab or in the background or to copy a link—just as you would do with the desktop version of Safari! Seriously, why didn't Apple include the simple feature!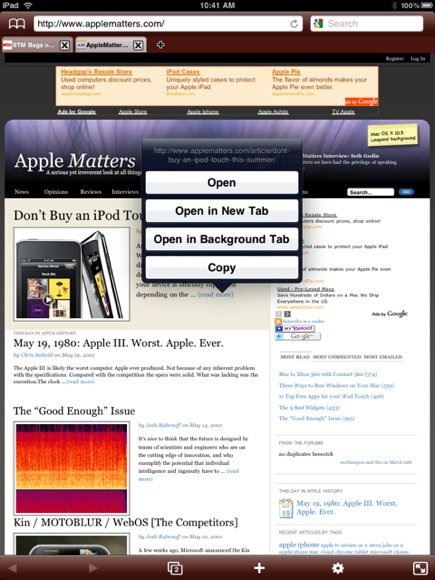 I hate to sound like a commercial, but the awesome features of Atomic Web don't stop with tabbing and finger gestures. Like Safari, you can bookmark pages, manage them in folders, and email URLs. But with Atomic Web, you can also save web pages, open them in Safari (not sure why you would want to) and post links to your Facebook and Twitter accounts. Being able to save pages is great for iPad users who don't have 3G access.

Atomic Web comes with some other goodies, including private mode, increasing and decreasing font sizes of a web page, and setting up a bookmarklet that allows you to re-open downloaded pages in Safari into Atomic Web. And if you want to keep your browser from being accessed by others, you can simply pass code it.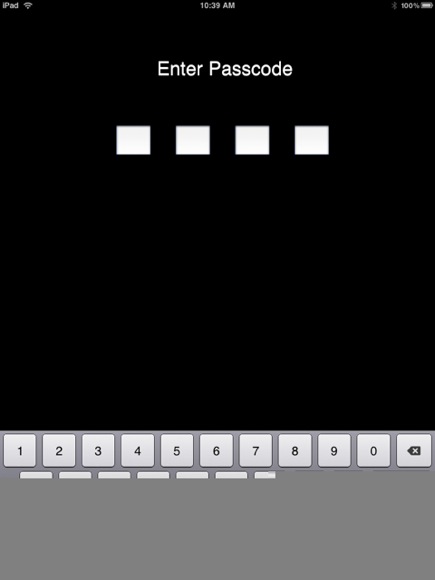 This $2.99 app is worth every penny, though it's a shame it can't be set as the default web browser for the iPad or Apple's other two mobile devices.

I guess if the developers of Atomic Web could add a dual browser feature to its app, it would put this browser over the top. But this is not a mark against it, because if you do a lot of web browsing on your iPad, Atomic Web is simply a huge time saver. It puts Safari to shame.