Cinematize Gets a 3.0 Update
If you're a professional videographer or someone who has produced DVDs, you might want to eventually extract clips from your productions to make up a compilation, use excerpts in a Keynote presentation, or convert your DVDs for viewing on a mobile application. This is where the DVD extraction program, Cinematize Pro, comes in.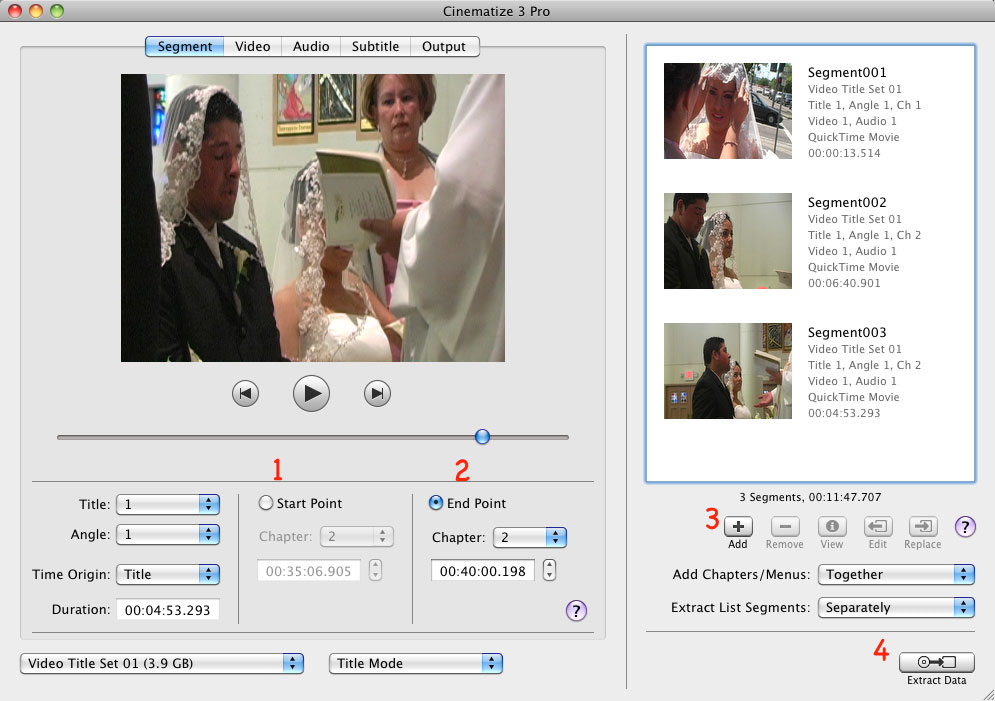 Cinematize Pro is just about as easy as iMovie and iDVD. Its drag, drop, and export features enable you to make hassle-free extractions of unencrypted DVDs. You can not only extract excerpts from individual chapters, but you can select any available audio tract, be it in PCM, AC-3, MPEG, DTS, or SDDS format.

With basic DVD productions like the ones you produce using iDVD, you simply load up the DVD and drag-and-drop it into Cinematize. Next, select a chapter from the DVD and then move the Segment time-line viewer to the start of the segment you want to extract. You then click the End Point radio button and move the timeline to where you want the segment to end. Finally, you click the Add button to insert an excerpt from the Extraction list. You can repeat this as many times as you need, switching chapters of your DVD.

In this updated version of Cinematize, you can export and save your excerpts separately or all together from the Extraction List, as well extract clips from multiple File groups all at once.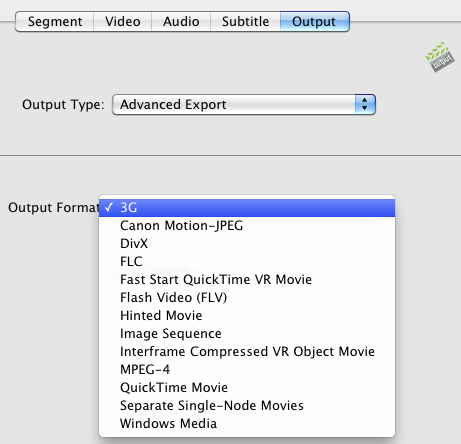 Cinematize Pro allows you select from different output types and formats, including High-Quality Output, TV Display or Presentation, Web or Portable Devices, and Advance Export for formats including Flash Video, Windows Media, 3G, and DivX.

If you have done lots of video production work, you know DVD processing is not a fast food or microwave process. With Cinematize Pro 3, the developers say extractions are faster because they take advantage of multiple CPUs. In my test, Cinematize extracted five, roughly 10-second clips in High Quality format in about 40 seconds.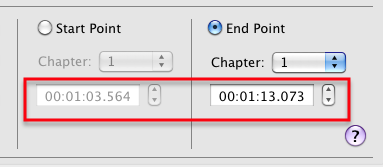 While the extraction setup is pretty easy, I wish the program included a way to compute start and end points in the event you needed precise duration times. Video timeline code is set in hours, seconds, and number of frames. You have to do the math if want to get specific time durations for each segment. I used the up and down stepper arrows to get more precise time points. For really precise timecode durations, you may need to load extractions in your iMovie or Final Cut video editor.
In order to get Cinematize Pro to work with encrypted DVDs, you will need to use a video transcoder program like HandBrake to get an unecrypted version of the DVD.

The application includes a very detailed manual that includes instructions for dealing with various DVD formats, pre-recorded commercial DVD discs, the filing system of DVDs, multiple camera angles in a DVD, video coding, etc. The site, however, could use a few video tutorials for common advance processes.
You can download a free trial version of Cinematize Pro; a licensed upgrade costs $129.