Why I Use SOHO Notes
There are several dozen notebook applications for the Mac, including the popular and free Evernote, the classic Mac Journal, and DevonThink. Each of these applications has it pros and cons, and I've used them all, but I keep returning to Chrono's SOHO Notes as my notebook application of choice.

Before I go into explaining why I use SOHO Notes, I want to say upfront that this application crashed on me, and even after several back and forth exchanges with its support staff, I never recovered the files. After the last crash, I moved to Evernote, and still use it too, but here are some reasons I still prefer SOHO Notes, despite the danger of crashes.

Universal Access
What's most essential to me about SOHO Notes is that I can add notes and content to the application without the application being open. QuickNote and DockNote features provides very useful ways to add and access content.
I can pull up QuickNote with an assigned hot key, compose a note, and select folder/notebook where I want the note saved.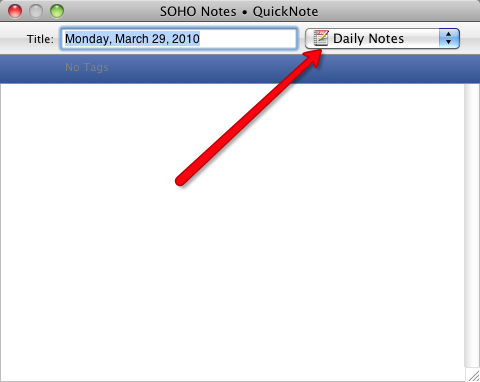 Similarly, I can use DockNote, which rest unobtrusively on the lower-right corner of my desktop where I can drop content into any folder I assign.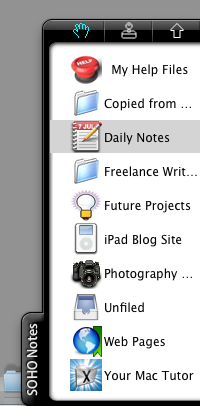 I can also grab selected text from any web page or document using the Services menu or a hot key.

Customization
SOHO Notes includes customizing features that make it easier to navigate and organize content. The icon for folders can be customized so that no two folders look the same. Chronos provides a nice set of icons but you can also use a small png or JPEG file to create or your icon for a folder.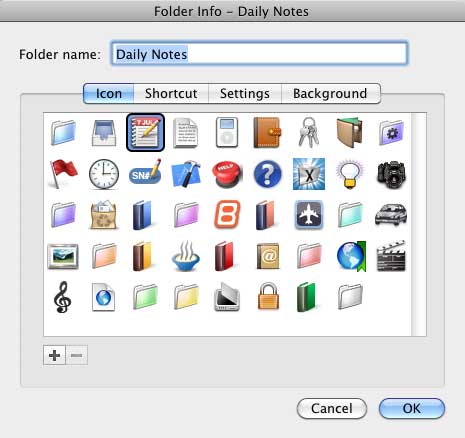 Set Alarms
I also like that I can assign a specific time and date for opening a selected note or file that I saved in SOHO Notes. Though this can be done using Apple's Automator and iCal, it's ten times easier to do it in SOHO Notes.

Smart Folders
If you follow my articles, you know that any application using smart folders gets an instant star or two from me. While you can't manually save notes to smart folders in SOHO Notes, it does gather together notes and other content based on the rules you set for a particular folder. So for example, if I add a bit of AppleScript code to SOHO Notes, it will instantly get put into my AppleScript smart folder, saving me the time of manually adding it to a particular folder.

Preferences
When you first start using SOHO Notes, you'll want to spend some getting to know about the various options it provides for customizing folders, font style and sizes, adding tags, shortcuts, and hot keys, and selecting a backup location.

SOHO Notes includes other features that I haven't used, including blog posting and editing, audiovisual recording, and iPod synchronization.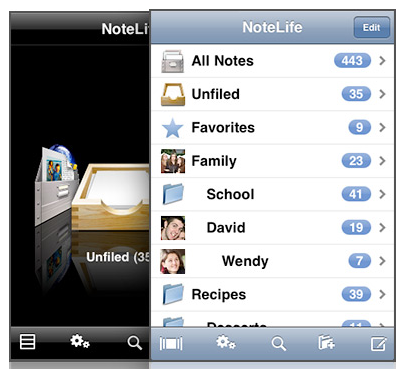 Chronos has also produced an iPhone and iPod touch app, NoteLife, that can be used as a stand-alone note manager and for synchronizing with the Mac version of SOHO Notes. My testing of the app showed it to be pretty stable, but unlike Evernote, it only syncs over a wireless network, whereas Evernote allows you to uploaded content to its server and it can be downloaded/synced to your Evernote app. Your iPhone/iPod touch doesn't have to be near your computer to sync content.

Overall, SOHO Notes works great and is very practical. It can be downloaded for a 30-day trial, and the single-user license is $39.99. Evernote is free and provides many of the same features as SOHO Notes, but for my workflow SOHO Notes is more accessible for adding and viewing content.