ZumoCast: What Remote Should Be
This week, Apple introduced an updated version of Remote for its mobile devices, as well as the revamped version of Apple TV. Remote, according to Apple, is "a free, fun, and easy-to-use application that turns your iPhone or iPod touch into a remote control." Well, whoop-de-do. In the era of cloud-streaming media, what's there to get excited about controlling your iTunes media player from your iPhone?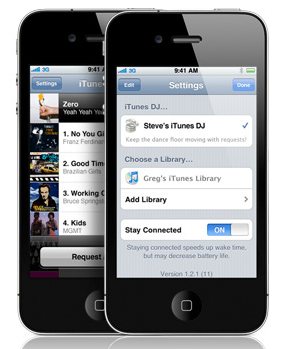 Sure, Remote is going to be useful for AppleTV users because in addition to remotely controlling your iTunes library, via Home Sharing in iTunes 10, you will also be able to display photos from your iPhoto library onto your Apple TV. But even this feature is like an old school television re-run. It's great to remotely control the media player on your home computer, but it seems that in the planning meetings for Remote, Apple got lazy and failed to realize that users will want to stream their media content to their mobile devices as well as control their media on their local computers.
Remote's deficits are made crystal clear in comparison to a free app called ZumoCast, which streams your entire collection of video and music tracks on your computer to your iPhone, iPad, and web browser without the need to upload or sync.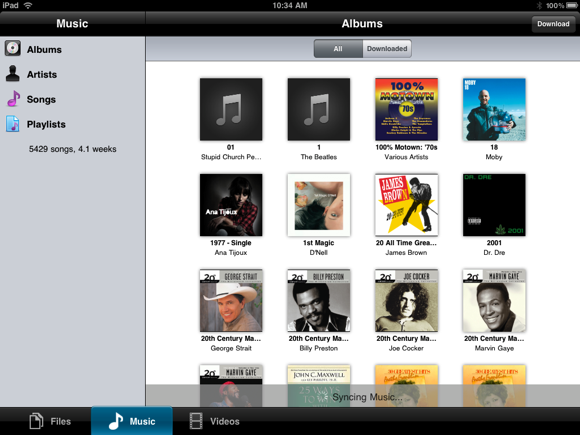 I'd like to add ZumoCast to a growing collection of cloud-streaming apps that I wrote about a few weeks ago. This powerful and free(!) gem for Mac and Windows users works via Wi-Fi and 3G access. All you need in order for ZumoCast to work is to download the server side application and install it on your computer. This program will automatically connect to your iTunes Music Folder, but also—get this—it adds your Movies, Music folder, and Documents folder to the collection as well. You can also add any other folders on your hard drive to the program. So it works similarly to the popular file sharing sites and applications, Dropbox.com and MobileMe, but with a better user interface.
ZumoCast is also like Dropbox in that you can export text, PDF, and other related files to other supported apps on your mobile device.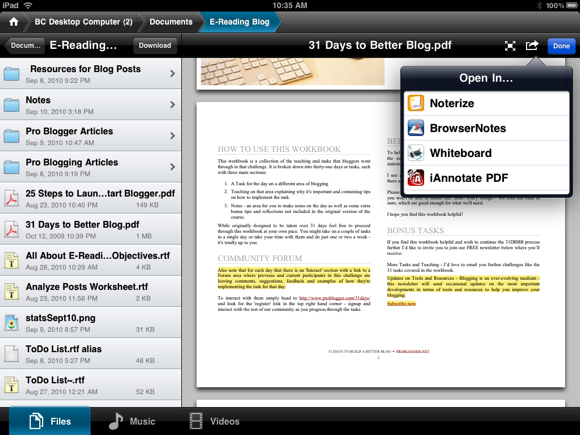 ZumoCast takes off from an old favorite streaming music app called SimplifyMusic, which is no longer available in the App Store. SimplifyMusic allowed you to not only stream your iTunes library to your iPhone, but it also enabled you to share your library with other iTunes users via the Internet.

Well, guess what, with your free ZumoCast account you can access your music files and other folders via a web browser as well. The web version of ZumoCast even includes a media player interface for both your music tracks and videos. Not even with a $99 per year MobileMe account can you get such five-star service.

In my experience with ZumoCast, I found it to be relatively fast and so far no crashing. I've had some video files that would not play on ZumoCast, but all the videos I have in my iTunes library have played okay.

It's because I use cloud applications like ZumoCast that my 16GB iPad and 8GB iPhone are never filled to capacity, because I can always wirelessly connect with my files on my local computer.

Even if ZumoCast were not a free application and service, it's well worth having on your mobile device. Get it today, and if you like it give the developers some much deserved high ratings.